.

,

Arillas

,

Corfu

,

49081

,

Greece

+30-697-0610455
Sunset Sea View Villas (1 - 4 Pers.)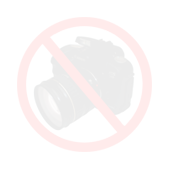 / Villa/Cottage with 2 bedrooms / Minimum days 28 Maximum days 365 / Min people 1 Max people 4 /
28

€

30

Friday, 22 March 2024
Sunset Sea View Villas (1 - 4 Pers.)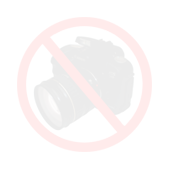 / Villa/Cottage with 2 bedrooms / Minimum days 7 Maximum days 365 / Min people 1 Max people 4 /
7

€

157

Tuesday, 30 April 2024
Sunset Sea View Villas (1 - 4 Pers.)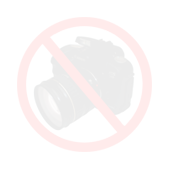 / Villa/Cottage with 2 bedrooms / Minimum days 7 Maximum days 365 / Min people 1 Max people 4 /
7

€

171

Friday, 10 May 2024
Sunset Sea View Villas (1 - 4 Pers.)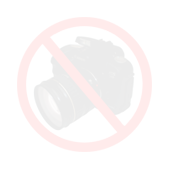 / Villa/Cottage with 2 bedrooms / Minimum days 7 Maximum days 365 / Min people 1 Max people 4 /
7

€

185

Friday, 31 May 2024
Sunset Sea View Villas (1 - 4 Pers.)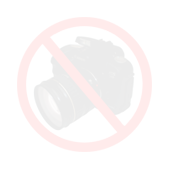 / Villa/Cottage with 2 bedrooms / Minimum days 7 Maximum days 365 / Min people 1 Max people 4 /
7

€

214

Friday, 21 June 2024
Sunset Sea View Villas (1 - 4 Pers.)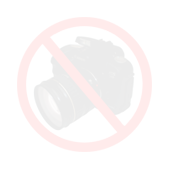 / Villa/Cottage with 2 bedrooms / Minimum days 7 Maximum days 365 / Min people 1 Max people 4 /
7

€

250

Sunday, 30 June 2024
Sunset Sea View Villas (1 - 4 Pers.)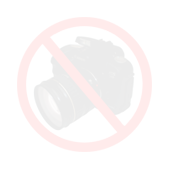 / Villa/Cottage with 2 bedrooms / Minimum days 7 Maximum days 365 / Min people 1 Max people 4 /
7

€

314

Wednesday, 31 July 2024
Sunset Sea View Villas (1 - 4 Pers.)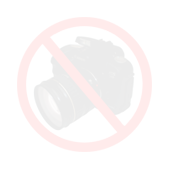 / Villa/Cottage with 2 bedrooms / Minimum days 7 Maximum days 365 / Min people 1 Max people 4 /
7

€

328

Saturday, 31 August 2024
Sunset Sea View Villas (1 - 4 Pers.)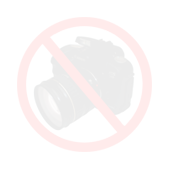 / Villa/Cottage with 2 bedrooms / Minimum days 7 Maximum days 365 / Min people 1 Max people 4 /
7

€

264

Monday, 09 September 2024
Sunset Sea View Villas (1 - 4 Pers.)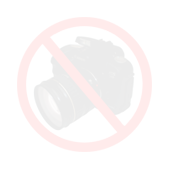 / Villa/Cottage with 2 bedrooms / Minimum days 7 Maximum days 365 / Min people 1 Max people 4 /
7

€

214

Monday, 30 September 2024
Sunset Sea View Villas (1 - 4 Pers.)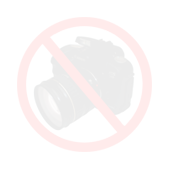 / Villa/Cottage with 2 bedrooms / Minimum days 7 Maximum days 365 / Min people 1 Max people 4 /
7

€

157

Thursday, 31 October 2024
Sunset Sea View Villas (1 - 4 Pers.)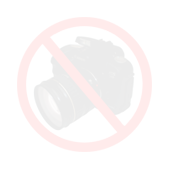 / Villa/Cottage with 2 bedrooms / Minimum days 28 Maximum days 365 / Min people 1 Max people 4 /
28

€

30

Tuesday, 31 December 2024
Sunset Sea View Villa 6
.

,

Arillas

,

Corfu

,

49081

,

Greece
+30-697-0610455
30,00€ - 328,00€
Name anonymised
10
10
Top Urlaub auf Korfu rundherum eine perfekte Unterkunft - die Lage der Villa ist sehr ruhig, etwas abgeschieden am Hang, aber nicht einsam – auch gut gelegen, um die Insel zu erkunden - Alles, was man zum täglichen Leben braucht, wie Einkaufen, Restaurants ist (per Auto) in wenigen Minuten erreichbar - die Aussicht ist einfach malerisch, besonders abends beim Sonnenuntergang - der Pool bietet rund um die Uhr Erfrischung - die Außendusche mit Warmwasser ist ein sehr praktisches Detail - die Ausstattung der noch sehr neuen Villa - vom sehr angenehmen Bett (prima geschlafen!) bis zum Schälmesser ist praktisch und komplett - die Gastgeber - Claudia und René - sind liebenswert, sehr freundlich, fröhlich, allzeit und sofort nach etwaigen Hilferufen verfügbar - man fühlt sich umsorgt, wie in einer Familie. da gibt NICHTS zu kritteln
Sunset Sea View Villa 6
.

,

Arillas

,

Corfu

,

49081

,

Greece
+30-697-0610455
30,00€ - 328,00€
Name anonymised
9.83
10
Top Villa mit traumhaften Ausblick Wir hatten einen großartigen Aufenthalt in der Sunset Sea Villa 6, alles war exakt so wie auf den Bildern: superschicke Villa mit traumhaftem Außenbereich inkl Pool und Meerblick in Richtung Sonnenuntergang :) wir waren erst die dritten Gäste und daher unsicher aufgrund der wenigen Bewertungen, aber haben alles richtig gemacht uns dafür entschieden zu haben: alles ist neu, sauber und einfach schön, zudem sind die Gastgeber herzlich und um die Ecke, wenn man was braucht. Wir würden jederzeit wieder kommen :) Alles :) besonders der Pool mit Blick auf das Meer Es gibt nichts, was uns dort nicht gefallen hat :)
Sunset Sea View Villa 6
.

,

Arillas

,

Corfu

,

49081

,

Greece
+30-697-0610455
30,00€ - 328,00€
Name anonymised
10
10
Wir verbrachten eine wunderschöne Woche in der Villa Nr.6 Wir durften im August eine Woche in dieser schönen Unterkunft verbringen. Es war einfach alles perfekt. Die Villa ist sehr gut ausgestattet, alles ist sauber und sehr gut durchdacht. Wenn man ankommt, ist man zunächst einmal von dem Pool und dem Blick auf das Meer überwältigt. Die Villa ist so gebaut, dass man den Blick nicht nur vom Pool und der Terrasse aus genießen kann, sondern von jedem Raum aus... Einfach fantastisch. Wie schon in vielen Bewertungen erwähnt, besonders am Abend wartet ein atemberaubender Sonnenuntergang auf einen. Daneben gibt es aber noch viele Dinge, die einfach bei dieser Villa stimmen. Jeweils ein Badezimmer pro Schlafzimmer, Außendusche, überdachte Loungeecke, Poolroboter, Waschmaschine (mit Waschmittel!!), Handtuchwechsel in der Mitte der Woche, super ausgestattete Küche, Klimaanlage...usw. An der Lage gibt es ebenfalls nichts auszusetzen. In wenigen Autominuten erreicht man nette Dörfer, Restaurants, Einkaufsmöglichkeiten und schöne Strände. Unbedingt erwähnen müssen wir auch noch Rene und Claudia. Die beiden sind absolut sympathische und sehr gute Gastgeber. Uns fehlte es wirklich an nichts und da gerade die Tomaten und Gurken reif wurden, versorgte uns Rene mehrere Male mit seinem frisch geernteten Gemüse...einmalig! Vielen Dank euch zwei für den schönen Urlaub, Wir wollen auf alle Fälle wieder kommen! Meerblick, Pool, Ausstattung der Villa, Lage der Villa, nette Gastgeber, Nichts
Sunset Sea View Villa 6
.

,

Arillas

,

Corfu

,

49081

,

Greece
+30-697-0610455
30,00€ - 328,00€
Name anonymised
10
10
Amazing stay! We had such a fabulous time staying at villa 6 and will definitley be coming back in the future. The villa was incredible, better than we would have ever expected and had such stunning views, we defintiley woke up in paradise each day! Everything in the villa was top notch, very modern and had everything and more that we would need. Then owners René and Claudia were so lovely and helpful and welcomed us when we arrived. Nothing was too much to ask and they were always a phone call away if there was ever an issue. The whole experience was amazing, evertyhing was so clean and we could not recommend it more. René & Claudia also provided us with some garden vegetables which was very kind (the tomatoes are AMAZING!!). They also left us wine, beers, milk and drinks in the fridge!! The villas are in such a good location, especially if you are hiring a car. Restaurants are a 5 minute drive and other tourist spots are not far away. Arillas is such an upcoming area of Corfu and the seafront and sunsets are so beautiful. Port Timono is also a 5 minute drive away which is such a spectacular place and definitley worth the trek down to it. We also highly recommend Athina Taverna...this was the best food we had during our stay! We highly recommed staying at sunset sea view villas! Thank you again René & Claudia for such a wonderful stay! Everything! Nothing!
Sunset Sea View Villa 6
.

,

Arillas

,

Corfu

,

49081

,

Greece
+30-697-0610455
30,00€ - 328,00€
Name anonymised
10
10
FANTASTIC PROPERTY & LOCATION WITH SPECTACULAR VIEWS Stunning 2 bed property, very contemporary, immaculately clean, but what top's it is sitting out on the patio with a glass of vino every night watching the sunset we will never forget. Pool amazing and we named the pool robot Eric who did a sterling job. Abundance of real Greek restaurants either in Arillas or Afionas out favourite was Porto Timoni overlooking the bay. Having Rene (Jurgen) close by and was an excellent host and very knowledge about the area and cared about his guests! Steep drive, but we just parked at the bottom and tv a little high up, but to be fair we didn't have it on much.
Sunset Sea View Villa 6
.

,

Arillas

,

Corfu

,

49081

,

Greece
+30-697-0610455
30,00€ - 328,00€
Name anonymised
10
10
Traumurlaub in traumhafter Villa Wir waren im September 2023 in der Sunsetvilla 6 auf Korfu. Nach vielen Kretaurlauben in diversen Villen der erste auf Korfu und sicher nicht der letzte. Die Villa ist phantastisch von A-Z. Rene ist ein toller Gastgeber, der sich um alles kümmert. Alles in Allem 12 von 10 möglichen Punkten. Wir kommen ganz bestimmt wieder !!! ALLES !!! NICHTS